Specials, Events  & News
PLEASE REVIEW DR. LYONS NEWEST ADDITION-SEE HIS BLOG PAGE  
The June
Atlanta conference offered impressive new techonology  and procedures for
ACCUTITE, FACETITE & BODYTITE.
   We have specials avaiable.  Check out the photos.  Call for additional information 251 344-0044 
FACETITE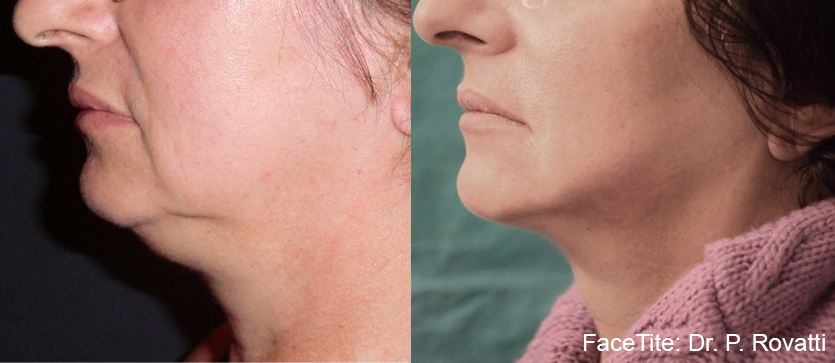 A

CCUTITE Surgical results with Dramatically Less Downtime!
Accutite is revolutionizing in-office minimally invasive procedures.  Any areas wtih saggy skin or excess fat can be treated.  Common areas for the face includes the brow,  periorbital region, nasolabial folds, lower face, and neck.  On the body, common areas include the axilla, upper arms, abdomen, inner thighs and knees. 
ACCUTITE is a minimaly invasive procedure performed with a very small wand under local anesthesia  or light sedation.  
Results can be seen immediately, with best results noticeable after 6 weeks and continuing up to 12 months.
After

Before
Dr. Lyons actual results with LIPO+BODY TITE, FACE TITE & ACCUTITE

Before
After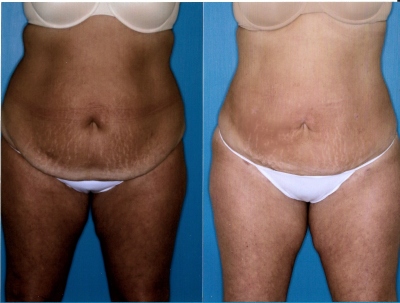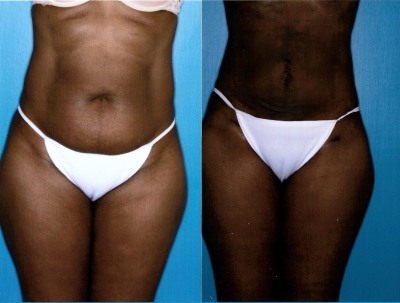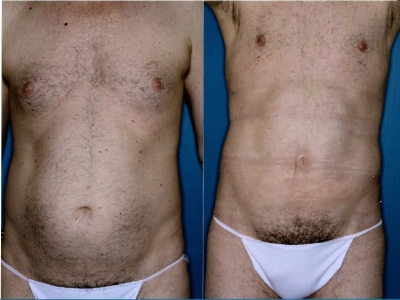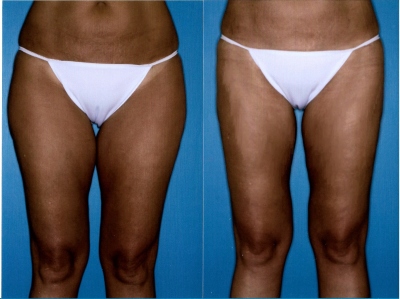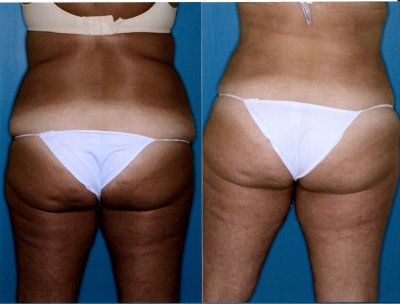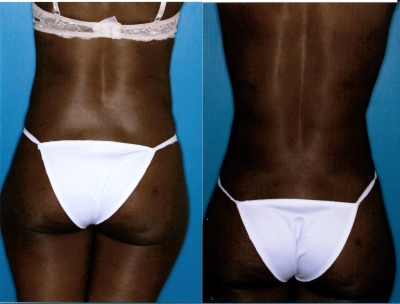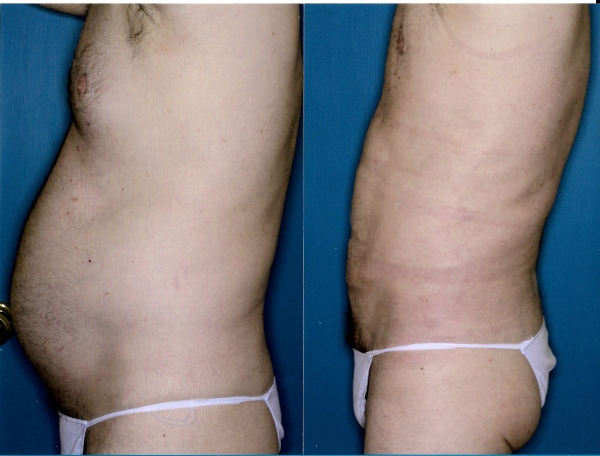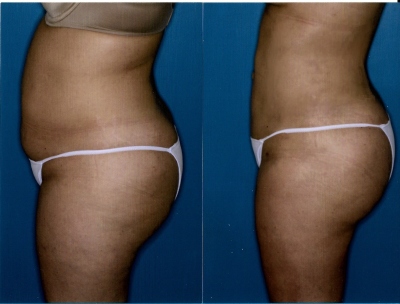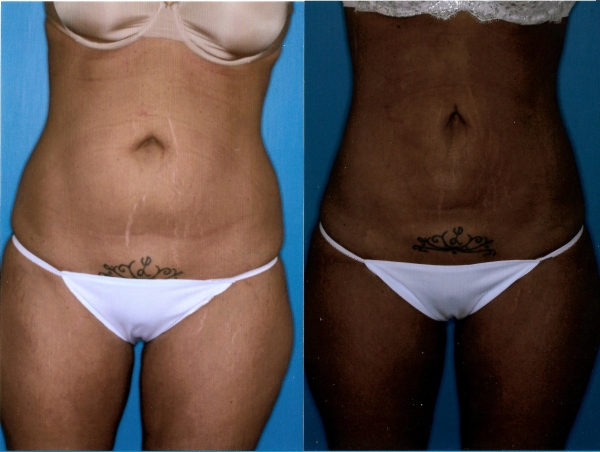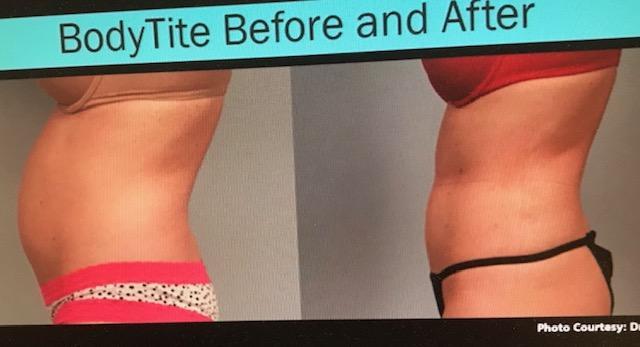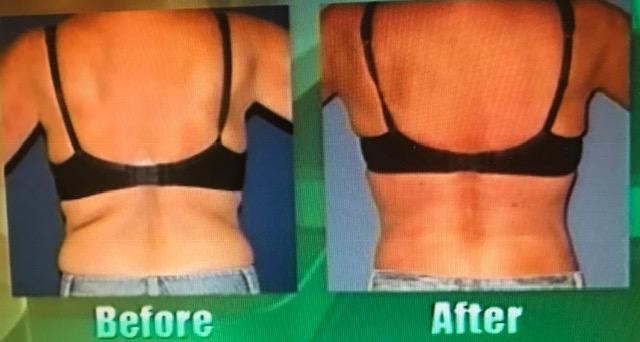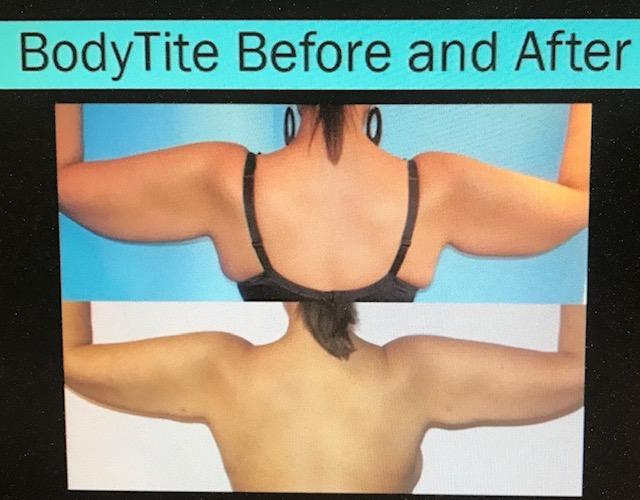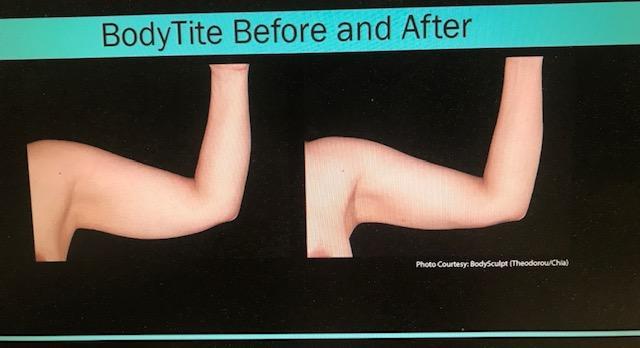 Dr. Lyons is always on the cutting edge and he has done it again. Look for new technology coming to us soon. We are also bringing in a new filler, known as "Versa" and it is comparable to Juvederm Ultra which we love. You will see a cost savings and we can't wait to try it. We will start with this product around the first of the year and it will be on sale for $475.00. If you desire fuller lips and getting rid of those pesky lines around your mouth then call about VERSA.

 Read Dr. Lyons BLOG on the new BODY TITE AND FACE TITE coming soon!  Dr.Lyons is performing this procedure on a daily basis now!

FaceTite utilizes the power of radiofrequency energy to tighten and tone loose skin around the jawline, chin and neck.  This minimally invasive procedure is a wonderful option for patients who may not be ready for a full facelift but see sagging skin and want to appear younger.  Face Tite delivers radiofrequency energy directly within the dermis, which triggers skin-tightening effect that's almost immediately noticeable.  Not wanting big scars or tell tale signs of a facelift this could be your anwer, due to small pin pricks that are made under local anesthesia.  Your body builds collagen and you continue to see results over the next few months.  FaceTite is safe, fast, and effective procedure plus men love this. 

BODY TITE offers superior body contouring.  Body Tite harnesses the power of radiofrequency energy to assist in delivering exceptional liposuction results.  The energy triggers skin contraction, which helps show off liposuction results sooner. 

Dr. Lyons discussing a variety of services offered 

​Please click on arrow to play video

FACE TITE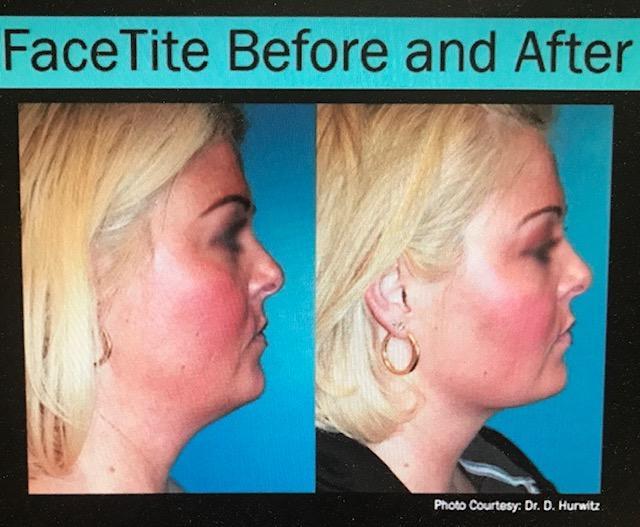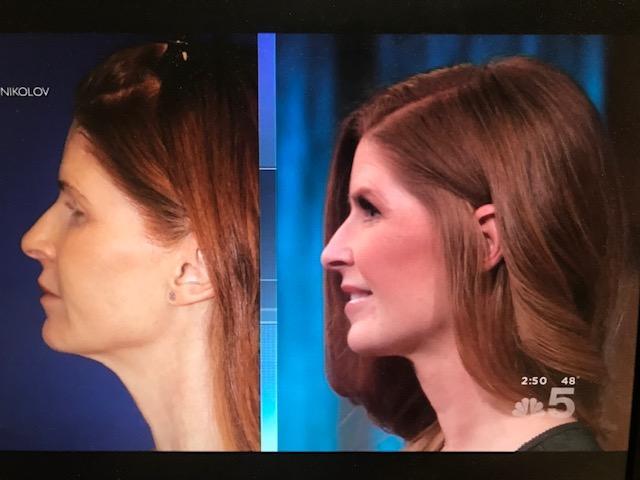 Dr. Lyons welcomes you to the practice 
Please click on arrow to play video

Virtual Tour without sound 

Please click on arrow to play video

Dr. Lyons discussing Dual Laser Liposculpting 

Please click on arrow to play video 

CONGRATULATIONS TO DR. MICHAEL B. LYONS FOR BEING THE NAPPIE AWARD WINNER 2018 FOR THE  

                                   4 YEARS IN A ROW - NAPPIE AWARD WINNER. 
Come see for yourself the difference his qualifications plus over 30 years experience

can offer you!  Complimentary video imaging with facial cosmetic consultations.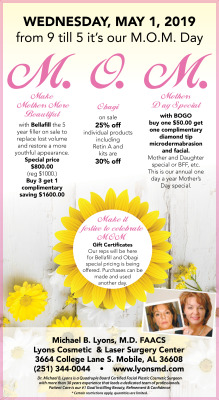 ARE YOU READY FOR R & B SPECIALS?    9-6-18

No, Not Rhythm and Blues, which does sound like a nice event, however, we are talking about Rejuvalift (aka PDO Threadlift ) and Bellafill or Botox.  You decide! 

We are offering these specials for a non-surgical, quick procedure that lifts, plus building collagen, while offering a subtle refreshed look.  No one will know but everyone will notice the less tired, more refreshed appearance. 

Remember the weight of your face is mid-face!   W hen you consider lifting your cheeks, you are helping to lift your jowling also.  When you look in the mirror and see the tired look under your eyes, flatter cheeks and perhaps even thinking your nose looks longer, then it is time to restore that lost volume and get some youthful definition again.  

Dr. Lyons recently injected Bellafill in my cheeks and restored lost volume, which in turn, lessened the jowling along my jawline.  Then he enhanced my mouth area with Juvederm Ultra Plus and Volbella for my lips.  I refer to this as maintenance.  If you will consider that you bath, brush your teeth, it is all daily maintenance.  "Pat"

Bellafill is the longest lasting filler on the market.  Dr. Lyons uses a cannula to reduce any chances of bruising and swelling.  We have this great product on sale for $850.00 per syringe ($1000.00 reg) and considering you have two sides to your face, you will probably need more than one syringe. 
Our current special is; purchase 3 syringes and the 4th one is complimentary (saving $1400.00).  Subject to end at any time.
Why do we suggect using this filler to restore lost volume ?
#1 You get stuck less often
Combine Rejuvalift to lift face, neck, chest, breasts, arms, thighs, buttocks, legs, knees, elbows, all on sale.  No downtime, results last up to 2 1/2 years and the sutures dissolve in 4 to 6 months, so no post op visits needed.
Need Botox? Botox is a muscle relaxer, not a filler.  Dr. Lyons achieves great results to reduce those dreaded lines between your eyes, forehead and corners of your eyes.  We have Botox on sale.  Call for details (251) 344-0044.  

Bellafill for Acne Scars!   Bellafill is the only filler FDA approved to treat both acne scars and wrinkles. This product offers long-term solutions.  Check out more information under procedures with before and after photos. 

CONGRATULATIONS TO KIM GRAVES FOR "BEST AESTHETICIAN" 2018 NAPPIE AWARD WINNER! 
The Lyons Elite Med-Spa  is glad to offer such caring hands and talent in the Spa.   Kim is an experienced hands on person with lasers, chemical peels, Lipo-Ex, hair removal, facials, Hydrafacials, tattoo removal, dermaplanning, plus many other talents.  Call and ask about our Spa Specials.  We are celebrating her accomplishments and offering you a relaxing Spa experience.  251 -344-0044
    Hydrafacial Advanced Skin Solutions
                      3 Steps+30 Minutes to improving your skin  
            Check out the SPA page for additional information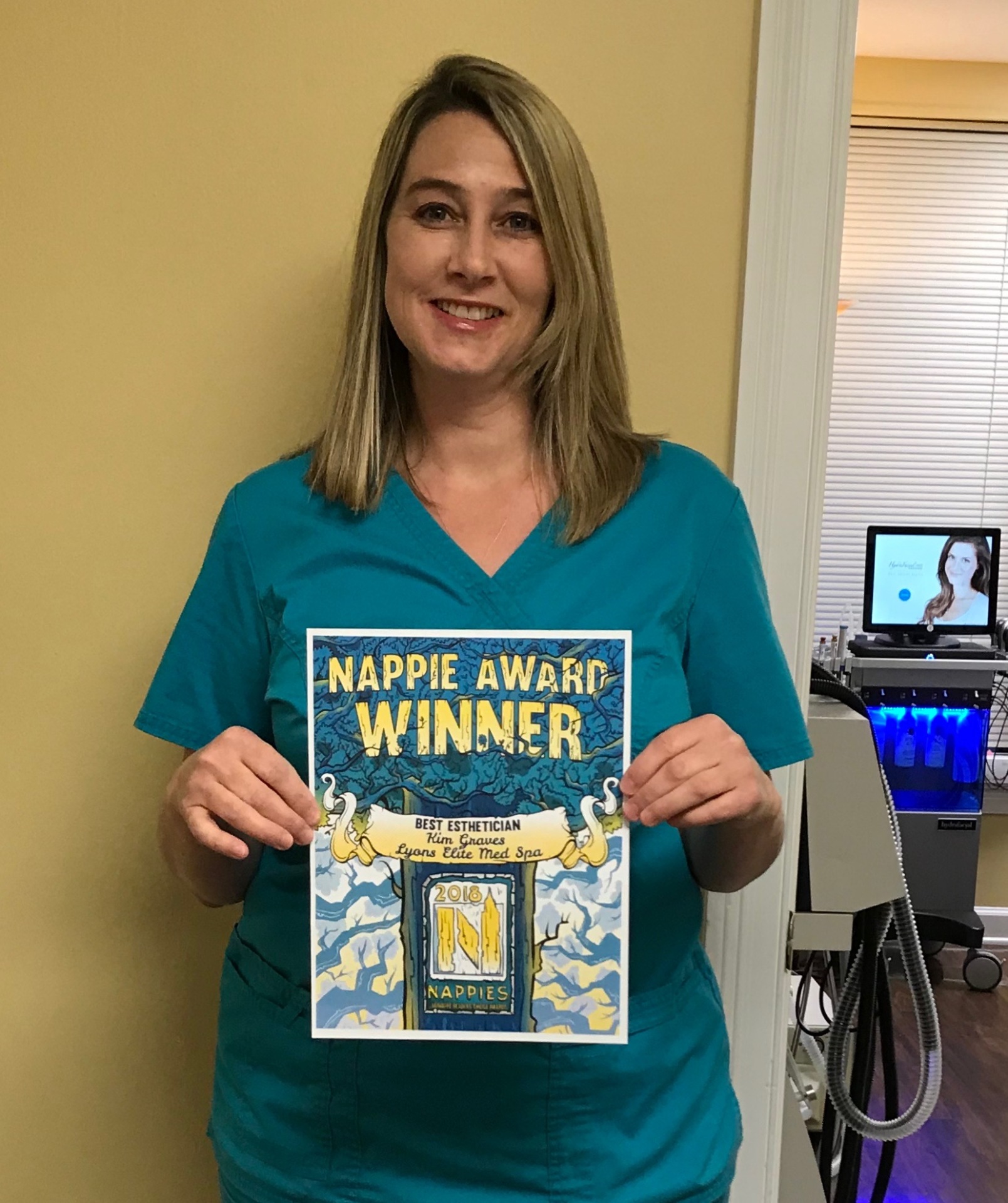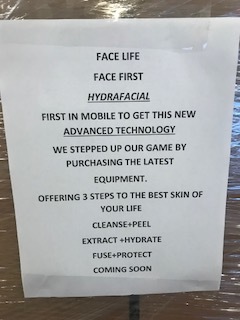 Nothing compares to the Hydrafacial.  Hydrafacial uses patented technology combined with nourishing ingredients to create an instantly gratifying glow.  

Hydrafacial addresses all skin care needs:

Enlarged Pores
Fine Line +Wrinkles

Elasticity +Firmness

Even Tone +Vibrancy

Skin Texture

Brown Spots

Congested +Oily Skin

Ask About Boosters & PERK

           Don't let your hands tell your age...rejuvenate today!
In less than 10 minutes you can have the CO2 Fractional Laser treatment for both hands.  No sedation required and no downtime.  This skin rejuvenation system can renew your hands to improve the appearance of wrinkles, skin damage, and unwelcome age spots.  Laser skin resurfacing will help your hands appear years younger! 
We also have options including a fat transfer to plump up thin skin for hands, face & buttocks.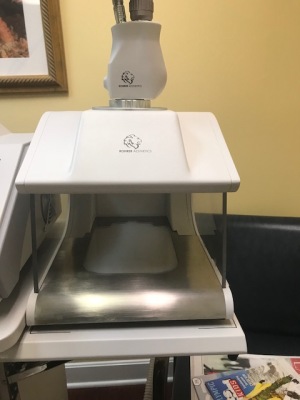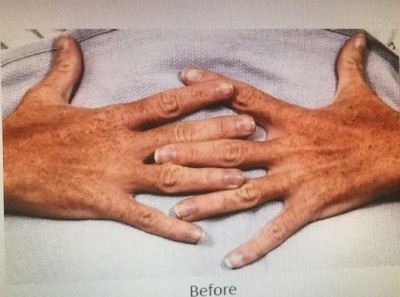 ​​We have new lasers for Laser Skin Resurfacing -CO2 & Erbium Fractional Laser, new Tattoo Laser, Laser Hair Removal & Laser Vein treatments.  Look at the newest pictures under CO2 & Laser skin resurfacing plus tattoo, spider veins & hair removal.  This is the newest technology now offering faster results.  Call for special pricing. Look under procedures for additional information​.                                  

Hand rejuvenation is fast & affordable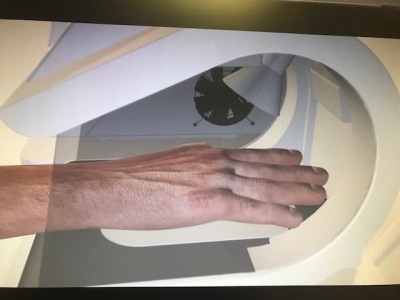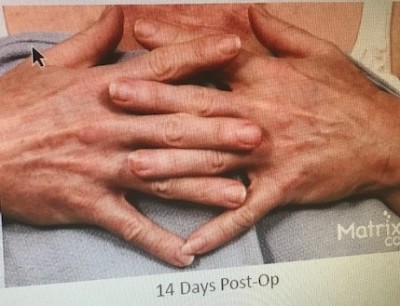 Gynecomastia

​​

or most commonly referred to as Pseudogynecomastia (enlarged male breast) begins to be seen in males as they approach their fourth decade of life.  Often times this is seen earlier with true gynecomastia (the existence of glandular tissue under the nipple) as a genetically inherited defect.  This is often times very asymmetric and patients wish to have this corrected during their teen years.  The most common condition is seen with an abundance of fatty proliferation around the nipple in the mature male and this is termed pseudogynecomastia.  
First the physician will take a history from the patient and find out if there has been any nipple discharge or tenderness.  Next a thorough physical examination with palpation of breast to record the presence or absence of glandular tissue under the areola (nipple complex).  Glandular tissue needs to be excised if there are any questions of whether or not the tissue is benign or malignant or if there is a hormonal imbalance adding to the growth of the tissue.  Some drugs such as Clonidine have been reported to add to male glandular tissue.
If the findings of simply redundant fat is found under the breast skin of a male, liposuction has been very successful in sculpting, shaping and reducing the fatty tissue to achieve a youthful less feminine appearance.  I also use two lasers to reduce swelling, bruising, ease of extraction and to add skin tightening.  Special attention is paid to the post op treatment of this tissue with periodic massaging, compression garments, and ace wraps during the first two weeks.  Patient are happiest when an accurate diagnosis of the condition is made along with management of expectations.  

Good News!  Our Bellafill Event has been rescheduled to Wednesday, January 31, 2018 from 9 to 2pm.  Please call to schedule your complimentary consultation as spaces are limited.  Purchase 3 Bellafill and receive 1 complimentary plus additional discounts for same day procedure.  Refreshments will be served.  This special expires 1-31-18.  Please come and join us, call (251) 344-0044 Today!

                                                                        Past events
Shout it from the roof tops...complimentary consultations for laser hair removal, laser tattoo removal and don't forget on Wednesday, 1-31-18 from 9 til 1 we are offering complimentary Bellafill consultations.  Watch for new information coming soon on all the latest technology coming your way.  Also with new lasers comes new Introductory pricing, faster procedures and better results!  We are excited!
​​


Having just returned from the Annual FFAS meeting in New Orleans.  The Foundation for Aesthetic surgery has grown over the past 25 years to include Plastic Surgeons of all specialties; General, Ocular and Dermatologic.  The 4 day meeting included live surgeries from an outpatient facility in Metairie, La. as well as videos.  The number of "Take Home Pearls" seem to grow daily with surgeons sharing information about their practices from as far away as UCLA. I was particularly impressed with information regarding lower eyelid surgery.  One physician did a review of all of his cases and determined that his best results occurred with 4 lid blepharoplasty using pinch technique skin excision as well as repositioning of lower lid fat.  Loking at his before and after's, I was impressed by his insight and hard work at his method of discovery.  Being a facial plastic cosmetic surgeon myself, I continue to critique and learn new and improved procedures to enhance my patient outcomes.  I plan to utilize his suspension technique in my practice.  He elevates  the lateral canthus (the slanted part of the eyelid junction closest to the ears) using a deep suture in this island of tissue and anchoring it to the lateral orbital sidewall.  This yields a very subtle and yet very noticeable rejuvenative effect.

Nasal surgery was also discussed and there was quite a discussion regarding non-surgical rhinoplasty.    The use of hyaluronic acid fillers such as Juvederm, Restylane and Volbella were used to help refine nasal tip projection, nasal dorsal elevation, and columellar support.  Injecting collagen like fillers into the nasal sill helped to open the nostril further as opposed to injecting outside the alar mound on the cheek to reduce nasal base flaring.  One of the authors liked using calcium hydroxyappetite spheres (Radiesse) for his nasal enhancements.  This technique has always been my favorite.  As a facial plastic surgeon that specializes in rhinoplasties I have found this to be an instant favorite with a number of my patients.  These techniques are primarily used in patients that need a small amount of refinement after already having nasal surgery or who are needing a simple "touch up" for an aging nose.  I have discovered most patients having this type of procedure prefer not having much downtime compared to having to recover from a larger procedure.

Traditional Rhinoplasty was also reviewed and discussed.  Many that peaked my interest were the physicians that have found through basic tip support and less cartilage removal, have follow-up patients fo
 r over 10 years that still look very natural and elegant.  With less radical surgery, one is able to reshape the nose without creating a weakened complex that runs the risk of collapse in the future.  I also enjoyed the discussions regarding reconstructive nasal surgery with so much attention payed to having a perfect looking nose, with trauma, often times one is limited to the amount of beautification possible with an initial procedure and must allow for function to take top priority in this case.  
In my next blog, I will review Forehead Lifts, Facelifts, and in the following blog I will review Fillers and Botox.  Please feel free to advise me of any questions you have and how we may assist you. Michael B. Lyons, M.D. FAACS
​​

Due to inclement weather expected on Wednesday, 1-17-18 our Office will be closed until Thursday,1-18-18 and will re-open at 8 am.
Also the Bellafill event scheduled for Thursday 1-18-18 was cancelled and will be rescheduled at a later date due to weather conditions.  

Everyone be careful and stay warm!  Hope to see you all soon!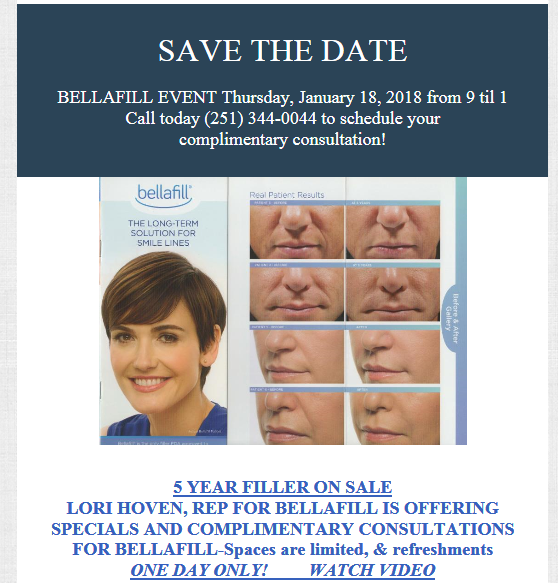 Thursday, January 18, 2018 from 9 til 1pm  Lori Hoven, Rep from BELLAFILL will be hosting complimentary cosmetic consultations and offering limited Special Pricing.  Call TODAY to schedule your complimentary consultation.  Be sure to check out our Bellafill video under the video section for additional information.  Call (251) 344-0044 and see what BELLAFILL can do for you!  Refreshments will be served and if you decide to have the procedure the same day you will receive an additional $50.00 discount.  Limited quantities and certain restrictions apply.  Don't miss this exciting event!
Last week we celebrated our 10th annual "Diva, Dine and Dash" event where we discount fillers, Botox, consmeceuticals, and spa treatments for the Christmas Holidays.  If you haven't checked our website for our specials, you may be pleasantly surprised to find a few of your favorite "Touch Ups" on sale.  As a Facial Plastic Cosmetic Surgeon, I was wonderfully enlightened recently by another physician giving a few of us advanced training on Vollure .  This product is fairly new to the Allergan Family of Hyaluronic Acid Fillers.  Its advantages include lip plumping with dramatic tissue integration.  This quality allows it to functionally support and safely enlarge the lips and commissures (parenthesis).  This reduces the "Perma Frown" or "Puppet Look" and the product lasts over 1.5 years.  We were also enlightened to see dramatic changes when the Kybella (fat dissolving injectable) was performed on another patient.  This was the patient's second injection..and "wow" what a transition she was already experiencing.  See photos below.  She had a noticeable reduction (greater than 40%) of her submental Fat Pad under her chin.    There can be bruising, which usually fades in 7 to 10 days & possible slight swelling.  Patient reported people thought that she had lost weight and looked more rested.  Correction for a double chin is obtainable without surgery.  
While I was at this meeting, we discussed current trends in Laser Liposuction of the face and body.  Some of the physicians like to use fat to transfer to the face as a filler to reverse the signs of aging, still others liked the thicker product known as Voluma .  This is another Allergan Product (same company that makes Botox ) , and Voluma's advantage is that it lasts 2 years and is firm and supportive enough to lift the cheeks, jowls, and nasolabial folds (parentheses lines). Voluma has also been used to perform non-surgical Rhinoplasty (nasal reshaping) procedures.  Finally a product called Bellafill was discussed.  This is a 5 year filler which induces the patient's own collagen.  It is used in the cheeks, temples, pre-jowl, chin and brow.  The techniques presented displayed alternatives to a Facelift procedure, with revolumizing the mid face, one sees a very dramatic lifting, fullness, and gravity defying effect.  Be sure to check our the videos and additional photos for each product. These procedures along with PDO Threadlifting (aka Rejuva Lift) are ways to postpone the need for a Facelift.  Selecting the correct product for the right area is important and experiece is key to placement to obtain the desired appearance!  
Watch for periodic updates, MIchael B. Lyons, M.D.
​
           Kybella

     Non-Surgical
    injections for
     double chins
        ON SALE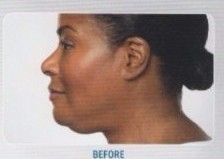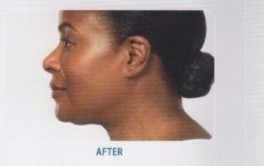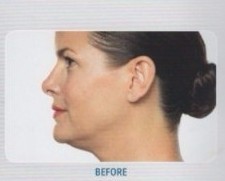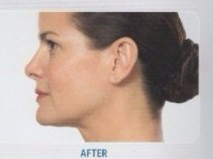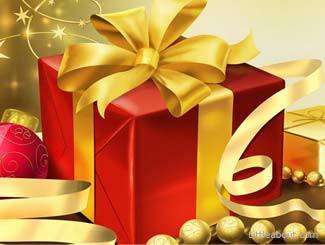 Enter our drawing for our free year celebration with every $100.00 you get an entry into the drawing to be held 12-20-17 at 12 noon.
   WATCH FOR OUR ONE DAY SALE SPECIALS & LOWEST PRICES OF THE YEAR!
* LATISSE PAY $149.00*  QUANTITIES ARE LIMITED TO THE FIRST 24 REBATES

          AFTER THE SALE PRICE $169.00 & $20.00 INSTANT REBATE FROM BRILLIANT DISTINCITON REWARDS

              THIS ONE DAY ONLY  EVENT.. STOCK UP ON INDIVIDUAL PRODUCTS, KITS  INCLUDING RETIN A

​  

*
$500.00 DISCOUNT ON DUAL LASER LIPOSCULPTING.  FIRST TIME TO OFFER THIS DISCOUNT
  This outpatient procedure offers minimal downtime, no stitches, no drains and body sculpting      
               changes YOUR SHAPE & SIZE!   You are slimmer in one week.  Start the New Year with a New Look! 
* PURCHASE ANY ALLERGAN FILLER, JUVEDERM, VOLUMA, VOLBELLA, OR VOLLURE, ALONG WITH 30 UNITS OF
               BOTOX AND RECEIVE 10 UNITS OF BOTOX COMPLIMENTARY.  ALL FILLERS ARE ON SALE PLUS BOTOX
IS $10.00 PER UNIT WITH A MINIMUM OF 20 UNITS.
* IT'S THAT TIME OF YEAR AGAIN.   GIVE A GIFT & KEEP A GIFT FOR YOURSELF.  PURCHASE 2 FOR $75.00          
 DIAMOND TIP MICRODERMABRASION & FACIALS OR DERMAPLANNING & FACIALS.
* CLINICIANS LIP PLUMPER $35.00
IT WORKS!
 IT'S A GREAT  STOCKING STUFFER & LOWEST PRICE EVER
*BELLAFILL  5 YEAR FILLER PURCHASE 3 ON SALE AND RECEIVE 1 COMPLIMENTARY.  CALL FOR DETAILS.
MUST USE BY 1-31-18                            Quantities are limited, first come basis, certain restricitons apply.
CALL (251) 344-0044 FOR DETAILS & TO SCHEDULE.  
IF YOU CAN'T MAKE IT IN, THEN PHONE & WE CAN ASSIST YOU.  
GIFT CERTIFICATES ARE AVAILABLE.